Yes, you read that right…day 2. I kind of forgot about this challenge and started a day late. At the end of Day 1, I realized that I desperately need to complete this challenge.
I was in my car on my way home from work and I looked down….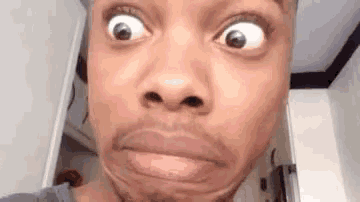 I had not one…not two…not three, but FOUR PLASTIC STRAWS still in their wrapping.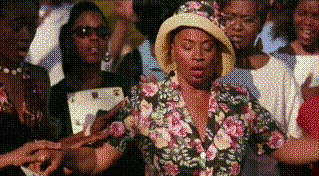 This gif was me…because how COULD I???
This is how: I am too lazy to make breakfast and stopped at the same fast food place a couple of times a week to buy some breakfast…and every time I grabbed my carton orange juice, I didn't reject the plastic straw even though I didn't really need it for my drink. I am just as ashamed as you probably are because my arch nemesis are plastic straws and here I am with FOUR unopened ones in my car. I also haven't thrown them out or done something with them because of this shame that I feel.
I know I sound dramatic, but let's be real, it's a big deal. I don't know what has changed within me that makes me forget to reject the straw, but whatever it is is not good. I need to go back to my plastic-free lifestyle, hence, this challenge.
For Day 2, I posted on my Instagram (@latinatreehugger and @danialviz) about my new reusable 12 oz coffee cup. I had been looking for something small to hold my cafe con leche and I found one at Walmart. It's sealed super tight so it's really hard for me to spill it since I'm such a clutz. I tried using a mason jar as my coffee cup and burned myself real quick, but this one works great and fits in my lunch bag or the cup holders on the side of my work backpack. 
I have really been making an effort to dedicate some time in the morning to make my own coffee at home if I'm really craving it. So far, so good. I've learned how to make my cafe con leche the way that the Cuban viejitas do at those Cuban bakeries.
For Day 3, I'm not sure what I'm going to advocate, but I'll definitely keep this challenge going and I will try to document every day on my blog. Maybe at the end of each week, I'll record a podcast on the revelations I've had during the challenge that week.
Until next time,
Dani