I hope everyone has been having an incredible holiday season! Hopefully, it's been a waste-free one, too.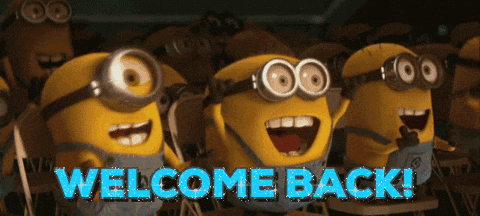 One of my very good friends from my time at Purdue, Alaina, who is a pretty waste-free person already, decided to gift me the most thoughtful gift this season. She got me shampoo and conditioner bars! She got me a sampler of different "flavors", which is perfect because my hair can be a little temperamental.
This specific pack brings three shampoo bars and two conditioner bars. The three shampoo bars are Frizz Wrangler, Heali Kiwi, and St. Clemens.
Frizz Wrangler is made of coconut and is supposed to be perfect for dry, frizzy hair. Heali Kiwi is made from kiwifruit, neem and Karanja oils that help soothe and calm irritated scalps. St. Clemens is made from orange and lime oils that help cleanse and refresh.
The two conditioner bars are The Guardian and Wonderbar. The Guardian is made from coconut, cocoa butter, and crushed limes for a smooth and lush look. Wonderbar is made with coconut and cocoa butter, so like The Guardian is very smoothing and hydrating.
I have now used the bars a couple of times and each time I am amazed that they actually work. I think the concept to me is just so weird, but it works! My hair feels clean, frizz-free, not greasy, and super shiny. My hair is in between curly and waving and it actually makes my curls come out. I do think if I want to wear my hair curly, then I'll have to find some sort of oil or solution that I can make at home to make my hair more bouncy.
The next thing that I got, for myself, for Chrismas was toothpaste in a tube. I know! A tube?? How COULD you?! I did it, but it's not a normal toothpaste. It's Dr. Bronner's Pepperming All-One Toothpaste. It's fluoride-free, made from 70% organic ingredients and the packaging is 100% recyclable (including the tube). I tried to buy Davids Toothpaste, which comes in a metal tube aka recyclable, but it would not get here in time for my trip.
I previously had been using the Bite toothpaste bite things, but I am not really a fan of the taste of it and also I feel like I don't know how to properly use them. It's mostly the taste for me, though. So because of this, I had been looking up different toothpaste alternatives. I found out that there are companies that recycle toothpaste tubes. One of them is TerraCycle's Oral Care Recycling Program. You can fill a box with toothbrushes, toothpaste tubes and caps, and floss containers and mail them to TerraCycle for recycling. They have a rewards program where you can redeem the points for cash donations to the school or nonprofit organization of your choice.
There's a website that helps you find recycling solutions in your area called Earth911 Recycling Search.
This coming year, I think if you can't change your entire life to a zero waste life, try to change small things. This way you can get into the grove of living a little differently. Stop grabbing the plastic bag when you shop, start bringing your own. This can maybe lead you to stop asking for straws or single-use utensils with your take-out or at restaurants. It just starts with one small thing. You'll start noticing that people are so wasteful all of a sudden. You don't have to immediately change to shampoo and conditioner bars, but you can maybe buy bigger bottles of your shampoo/conditioner or buy bulk with your own containers. You'll start to be more conscious of your choices and how they might affect our environment.
You can do this.
We can do this.
Until next time,
Dani