So, I've been AWOL for some time, but I'm back with some zero waste tips!
This holiday try not to forget your "zero-waste" mentality. I know it's going to be really hard, but you have to try.
First thing is first: WRAPPING PAPER.
That's actually me every year when I see the two giant black (plastic) garbage bags only filled with wrapping paper at my house.
You might not know this but wrapping paper is really hard to recycle. Some can be recycled, but before recycling, you have to remove any sticky tape and decorations such as ribbons and bows as those things can't be recycled. Wrapping paper can only be recycled if it passes the scrunch test. Simple wrapping paper can be recycled but foil or glitter-decorated paper cannot and needs to go in the general waste.
Those very thick wrapping papers generally cannot be recycled because there is some component to them that has plastic, aka it's not simple paper.
Some great alternatives can be kraft paper. That brown paper that is easily recycled and looks like something your kids probably used in their kindergarten class to drawn on. You can easily customize the wrapping paper with drawings and designs, if you have the time, if not you can just wrap some burlap around it and make it some cute, rustic-feeling wrapping style.
If you use paper bags at the grocery store, you can also use that as gift wrapping and reuse!
Some other alternatives (that might be weird, but are recyclable):
Recycled paper
Newspaper
Scrap fabric
Old men's button down
A bag that's part of the gift
Vintage scarf
Pretty dish cloth
Literally any fabric-like thing
You can decorate your wrapping with real plants, old jewelry, sticks, or cards written on recycled paper or cardboard to amp up that rustic style.
If you want to splurge on some fancy recycled wrapping paper, the Container Store has some at their stores.
If you're going to insist on going out and buying something new to use for wrapping, try to use gift bags. Those are always reusable and if you or the person receiving the gift is anything like my family, that gift bag will be reused over and over again. This does not reduce the waste, but it definitely delays it.
You can use reusable bags, like a cotton produce sack, that the present receiver will be able to use after opening their gift.
Here is a video on how to use fabric to wrap presents, it's a little overwhelming, but at the end of the day, you are going to be reducing your waste…even if it takes a little longer to wrap.
Besides the wrapping paper, tape is also another major waste product that comes with the holidays. Paper tape is easily accessible and can be a great alternative to normal plastic tape. You can also use twine or any other (plastic-free) type of cord to close your present.
Recycled paper/Kraft paper can be used to make the card for the outside of the present.
I know it takes a little bit more effort, but you have to care just a little bit. The amount of wrapping paper that gets thrown out is insane. Americans throw away 25% more trash during Thanksgiving to New Year's holiday period than any other time of the year. The extra waste amounts to 25 million TONS of garbage, or about 1 MILLION EXTRA TONS PER WEEK.
If you're not sure what to give people around you, you can try to go to the Package Free Shop. They have some really handy Zero Waste Kits that are easy gifts and come with their own reusable bag. You can encourage those around you to start their own zero-waste journey!
I hope these quick zero-waste holiday tips help you be zero-waste this holiday season.
Happy holidays!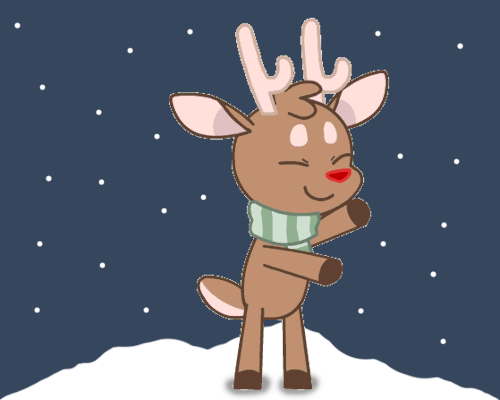 Dani